FABRIC at The Shard
Thursday 5th July was a very exciting evening for some of the team here at Amos Beech and iOtSpace.
As co-organisers for the fast-growing FABRIC at The Shard event we experienced probably the best maiden networking evening ever to hit the city of London.
I think the reason behind the events success lay in the location. As one of the most prestigious buildings in London today, The Shard towers 310 metres above London Bridge Station and is recognised by its iconic shape – broken glass.
FABRIC at The Shard
So, what exactly was FABRIC at The Shard? Here's the story. The key organiser Guy Stanley had a vision to bring together a community of people within the Architectural, design, workplace consultancy and build industry. It sure worked.
We partnered with the following fabulous people:
Vantage Spaces are a vibrant company based in Leeds, Yorkshire. They believe in connecting people to nature within the office environment. They also have a strong passion for coffee and any way of introducing a little fire to their freshly ground bean beverages (at this point I am referring to their nitro chilled Espresso martini which has a profound pick-me-up effect on the consumer). The two guys to contact for this - Russell and Nick Edwards pack a powerful punch with this combination. The go-to guys for a true biophilic environment.
Kinley Systems Ltd was another epic partner. Darren Bowie and his colleague Euan Taylor were fabulous to work with through this event. Their vision? To innovate in commercial/urban landscapes. They help architects, designers and specifiers to push the boundaries when creating an outdoor space in the urban world. Go to these guys if you want a rooftop terrace, an urban garden or any other similar feature within your development. They have all the solutions.
Stansons Group were the brains behind this event. Guy Stanley first had the vision nearly 6 months ago. With a little bit of hard work and some help from us, his partners, this event became reality. Wanting to know a little more about these guys? Stansons provide intelligent shading solutions and anything to do with natural light to help maximise and/or optimise the natural light within a building, be it a school, an office, a care home, property or any other building with windows. Its probably important to mention too that Guy is an avid biophilia fan – he sure can consult on the best options for your space.
Bill Moulsdale from Giant Leap Video was another partner that Stansons engaged to video and record the event. Some of his snapshot videos can be found on LinkedIn and shed a true light on how great Bill is at his job. Look out for the high-lights video of the evening – it gives everyone a feel of how vibrant and fun the whole time was.
Slingsby Gin from Spirit of Harrogate was an exciting partner to work with. Both them and The Office Group hospitality team provided us with many refreshments. Beautifully balanced Gin and tonics, beer after beer, endless amounts of prosecco, water, juices and plenty of tasty bites to keep everyone happy.
Then finally we have the last partner, the guy that had the most challenging of tasks. Our guest speaker. A special mention to Marek Tribedi who worked on the property team at Lloyds Bank for many years. It is guys like Marek that take the spaces we have made and turn them into functional offices for their staff. His talk expressed the importance of aligning our spaces with the culture and making them comfortable for everyone.
A LITTLE ON AMOS BEECH AND IOTSPACE
Amos Beech and iOtSpace. Amos Beech is a company that creates inspired workplaces. We go by the following code. Rethink. Redesign. Restructure. From our point of view, it was great to meet the like-minded professionals in London and as there are countless synergies then who knows what the future holds for us in the London Market.
iOtSpace however is a different entry altogether. We are marketing the mobile app iotspot that can be used to empower the employee in the workplace. Not only that, our app can be used to enhance an architects project, it can be used by designers to create the ideal space for their customers and it can provide the most accurate and useful data to the workplace consultant. We provide accurate insights as to what space is used, what space is popular and how can a space be better optimised and aligned to the client's culture.
After the partners came the visitors. Architects, designers, consultants and many more people who all have one common aim – to improve the places we work in and create environments that truly are brilliant in every sense.
THE NEXT FABRIC AT THE SHARD
Roll on the next event in October 11 – you will find us there having fun but valuable discussions with people who care about the same things, people who share the same vision and hopefully people who will work with us on the same projects in the future.
Its all in the relationship building!
PHOTOS FABRIC AT THE SHARD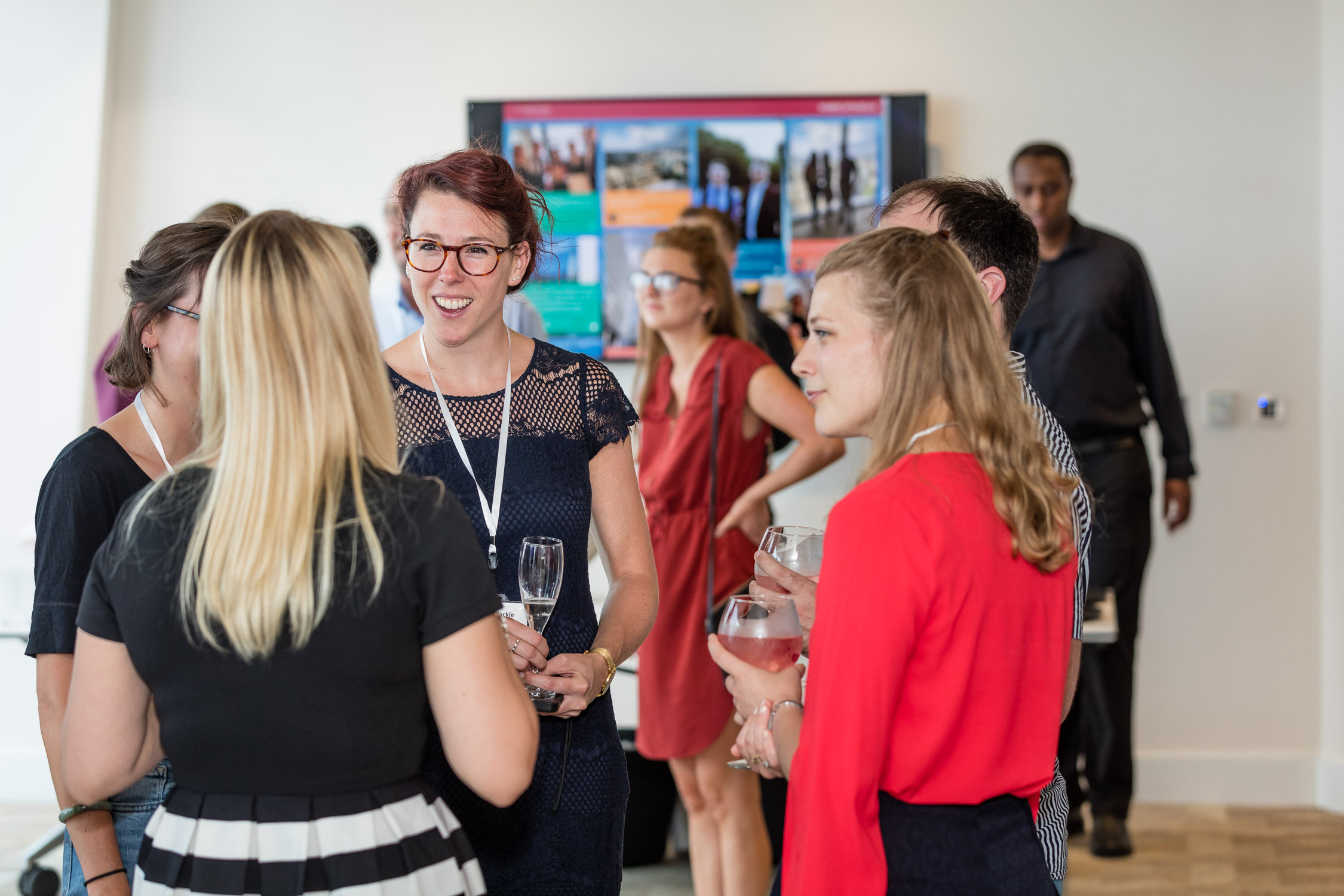 You can see and download all the images here: FABRICatTheShard
Photography by Photographer Stirling and sponsored by iOtSpace.
If you want to share the images, please do so by using the sharing options at the bottom of this page, to ensure that people can access the images.